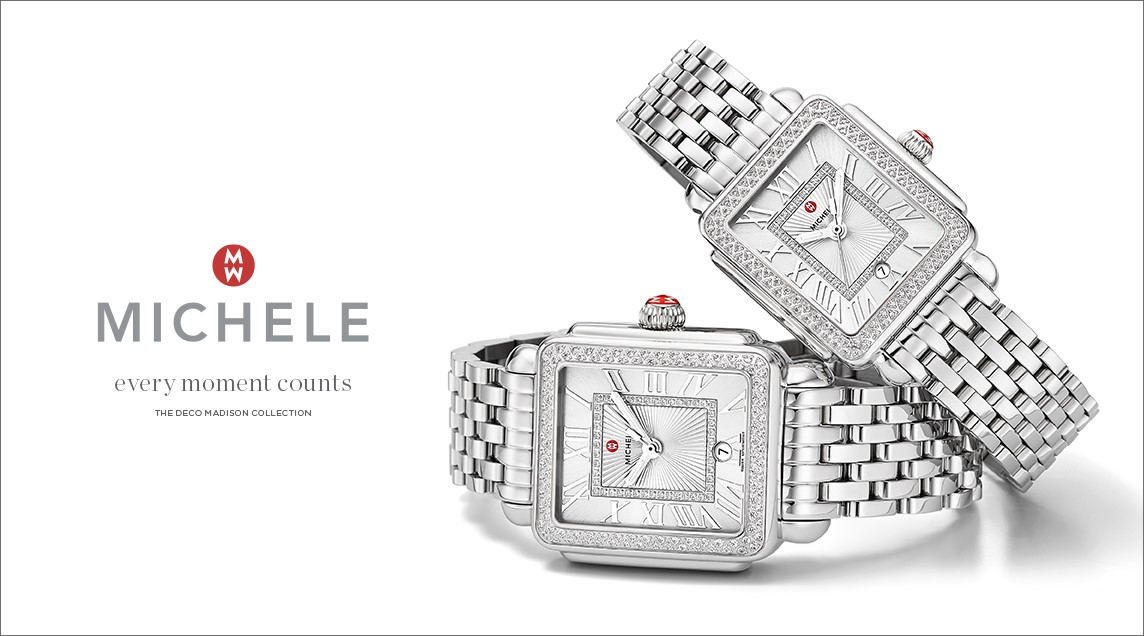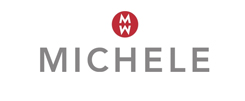 Michele
For Current Pricing & Inventory, Please Call 1-800-669-1772
View collection
The Michele Tradition of Stylish Timepieces
Time has always been regarded as the most essential aspect in every person's life. For Maurice Barouh's, it is more than that. Fascinated with timepieces, Maurice decided to create watches that not only reflect time, but also the personality and style of the person wearing it. He crafted with exquisite detail and valued uniqueness, quality and refinement in his designs. These were passed on to his son Jack who valued his father's ideals in creating magnificent timepieces and added in his individuality to the designs.
Every Michele watch is marked by certain artistic characteristics that cannot be missed. Each dial face is handcrafted with mother-of-pearl, marking it with an iridescent splendor that draws the eye and highlights the marvelous detail of the face itself. The reflective M crown is a pleasure to touch and elegant to behold. The diamond-encrusted dials are impossible to ignore. More than anything else, it is perhaps the diamonds that are nearest to the woman's heart when she wears a Michele watch. For the practical minded, there is, of course, the fact that every Michele watch has Swiss movements inside. It isn't enough that these watches are among the most elegant and beautiful in the world. They are also one of the most dependable.
The Michele watch brand offers a vast array of interchangeable straps, to keep pace with a woman's ever-changing moods and style. Women can move effortlessly from daytime executive to nighttime social butterfly with a quick change of a wrist strap. The straps also reflect the dual nature of the human condition itself. Choose from diamond and steel, feminine floral leather, gold, stainless steel or a mix of gold and steel.
When Belgian watchmaker Maurice Barouh founded his company in the 1940s, he knew he wanted to make watches that would do more than tell time. He wanted his watch wearers to look upon his timepieces as extensions of their personality. He wanted to give his customers another way to express their inner soul. As time passed, Maurice Barouh's son Jack and daughter-in-law Rita gave birth to a little girl, whom they named Michele. Jack, who had inherited his father's business and commitment to family and craftsmanship, honored his new child by naming his new line of watches, designed specifically for the feminine spirit, after her. Named for a child, designed for women; that is the Michele watch brand.
We offer the full range of Michele watches for you to choose from. We are confident you'll find the design that you are looking for. It may be the Michele Lilou, the Michele Serein, or the CSX designs. Whichever one you ultimately choose, you can be sure that you now hold in your hand an iconic timepiece that will likely become a cherished family heirloom that will be handed down from generation to generation in the same spirit that Maurice Barouh cherished his family.